Sev the yellow-headed vulture

Stormfly, honorary vulture (American Kestrel)
We are a licensed educational facility, offering programs in southeastern Minnesota and online. Our programs are generally geared to ages 12 and up. If you are a school, community group, club, or facility interested in booking one of our programs featuring live birds, please email us at wildlife@vultureconservancy.org
*Please note – we are not currently running live programs due to Covid-19 and HPAI (avian influenza), but will post here when we can safely continue them. We are offering virtual/online programs at this time.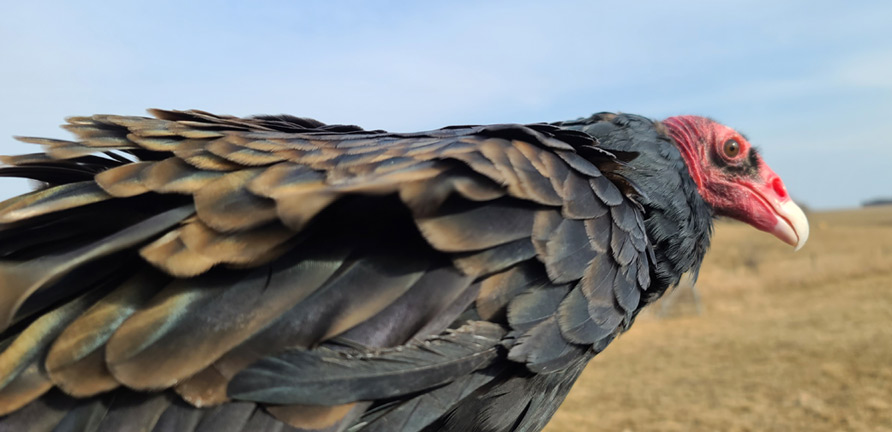 Topics include:
Vultures – Their importance to the health of ecosystems
Wildlife Rehabilitation
The American Kestrel – Birds in your Backyard
Clever Corvids – Learn about some of the world's smartest birds
Falconry in Minnesota
Careers Working With Wildlife
Presentations within these topics can be tailored to your specific needs and curriculum.
Luna, our barn owl ambassador

Bluey, one of our 'Clever Corvids' teammates
We do not display any wildlife undergoing rehabilitation care; ambassador birds that participate in our education programs are permanent residents held under proper state and federal (USFWS) permits.