Welcome to Foxloft Conservancy!
We are working towards making a dedicated vulture-specific raptor center a reality and you can be one of our founding members!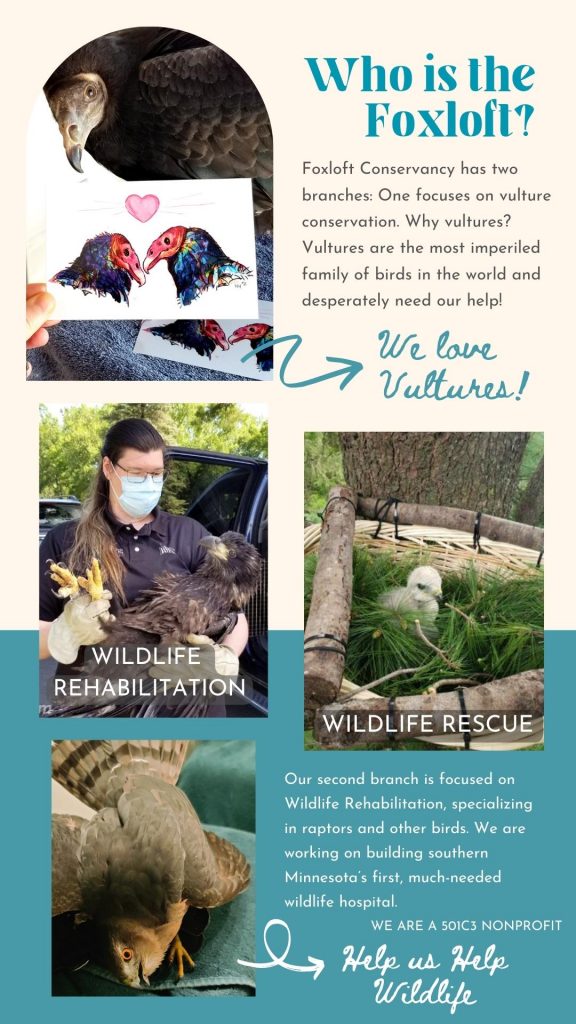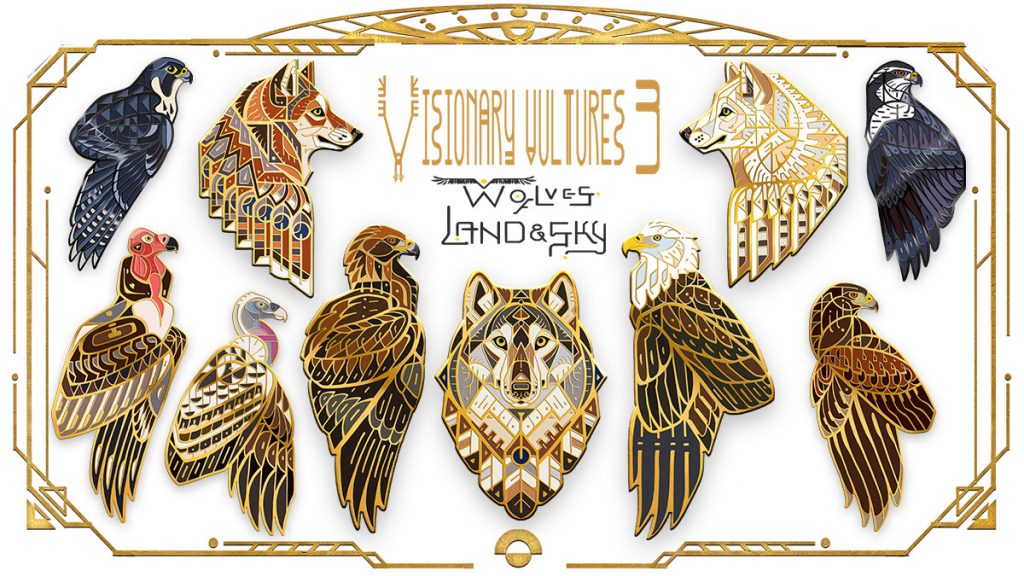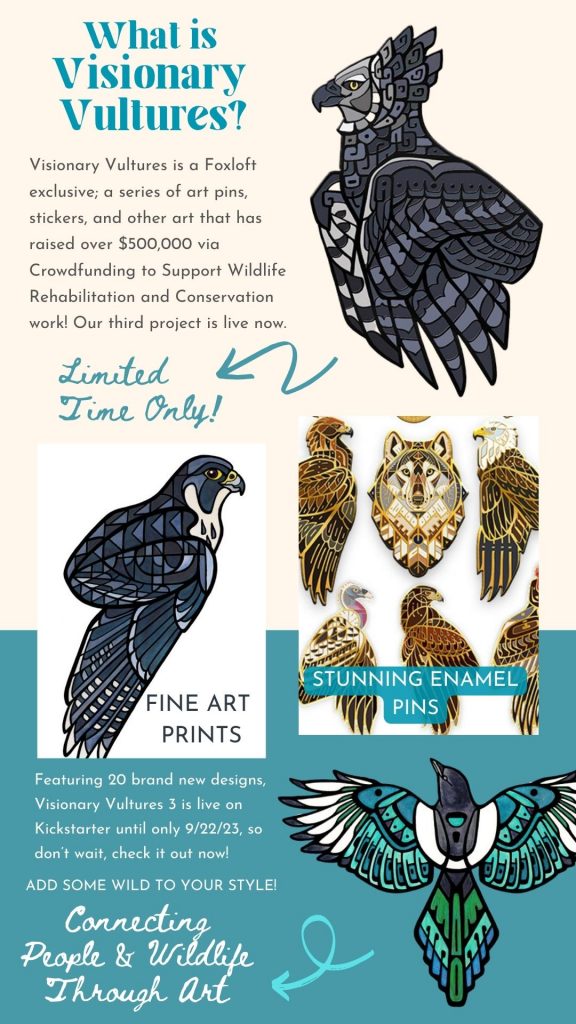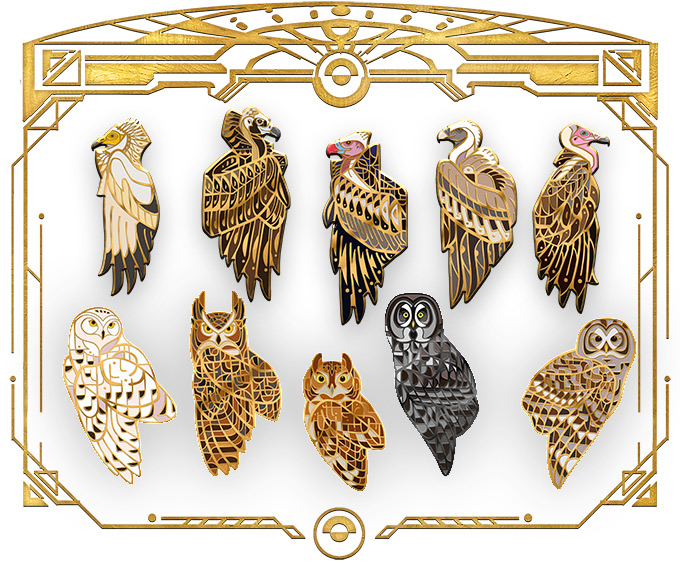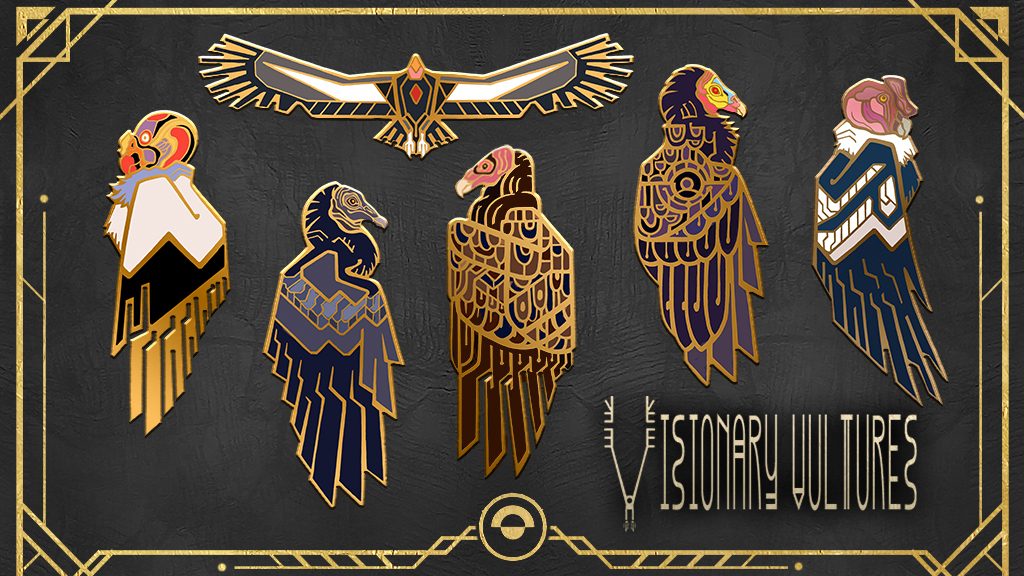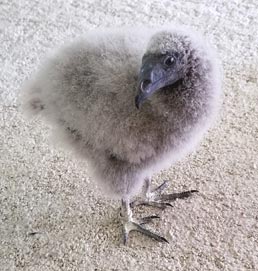 Other Ways to Support
Donations are greatly appreciated and allow us to expand and continue our work. Contributions support our educational outreach programs and wildlife rehabilitation efforts.
Donate Directly Via Paypal by clicking the banner above. Foxloft Conservancy is a 501(c)3 charitable organization and your support is tax deductible. Please note or email us your mailing address if you donate so we can send a thank you card!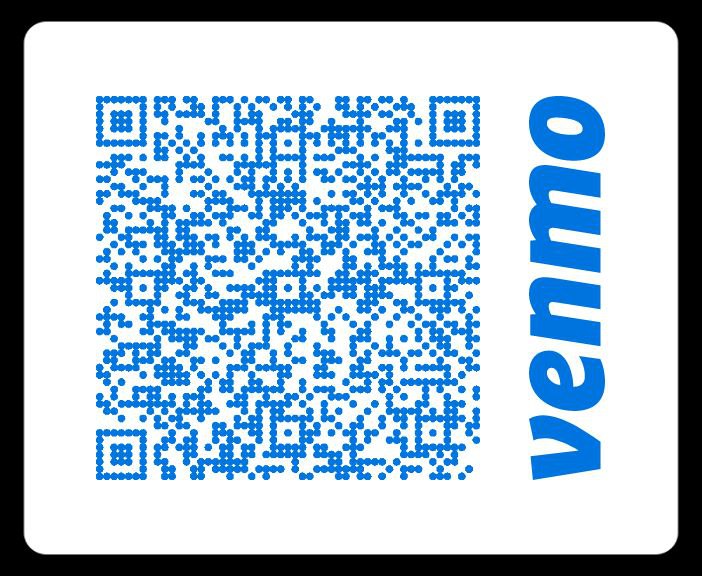 You can also donate easily and directly through the GiveMN.org non-profit page: https://www.givemn.org/donate/Foxloft-Conservancy
If your employer offers a payroll deduction or matching
donation program, our information is: 
EIN: 86-1913922

Foxloft Conservancy
Address:   P.O. Box 313
Kasson, MN 55944
Help us outfit our new wildlife rehabilitation hospital and education bird buildings with a donation above or through Our Amazon Wishlist (Wildlife Rehabilitation Items)

Join our Patreon! Wildlife Rehabilitation is done on a completely volunteer basis, it is not a paid position. We receive no aid from the government and do not charge anything for our services. Training, veterinary care, supplies, food, time, and all expenses are out of pocket, and can be quite extensive. By becoming a patron, you will directly support our work and get a behind-the-scenes look at what it's like to work in wildlife rehabilitation and conservation!
Shop: The Vulture Conservancy is self-funded by Foxfeather and her business Foxloft Studios – purchases there directly support our work.
Keep Calm and Carrion
Vulture Stack
Love Vultures
"Keep Calm and Carrion", Vulture Stack, and Baby Vulture Love shirts by Foxfeather